Logo Design – River & Elk
River & Elk, a luxury brand that specializes in wall art, photography prints and luxe candles, was in need of a clean, simple, and minimalist logo design with a premium brand positioning. Fullstop was approached by Connor, the brain behind River & Elk, who explained the brand's needs and answered a few questions that we asked. After the exchange of information, we initiated the creative process of logo design and set a direction for ourselves. It was decided to work on the following three elements:
A monogram
An emblem
An abstract illustration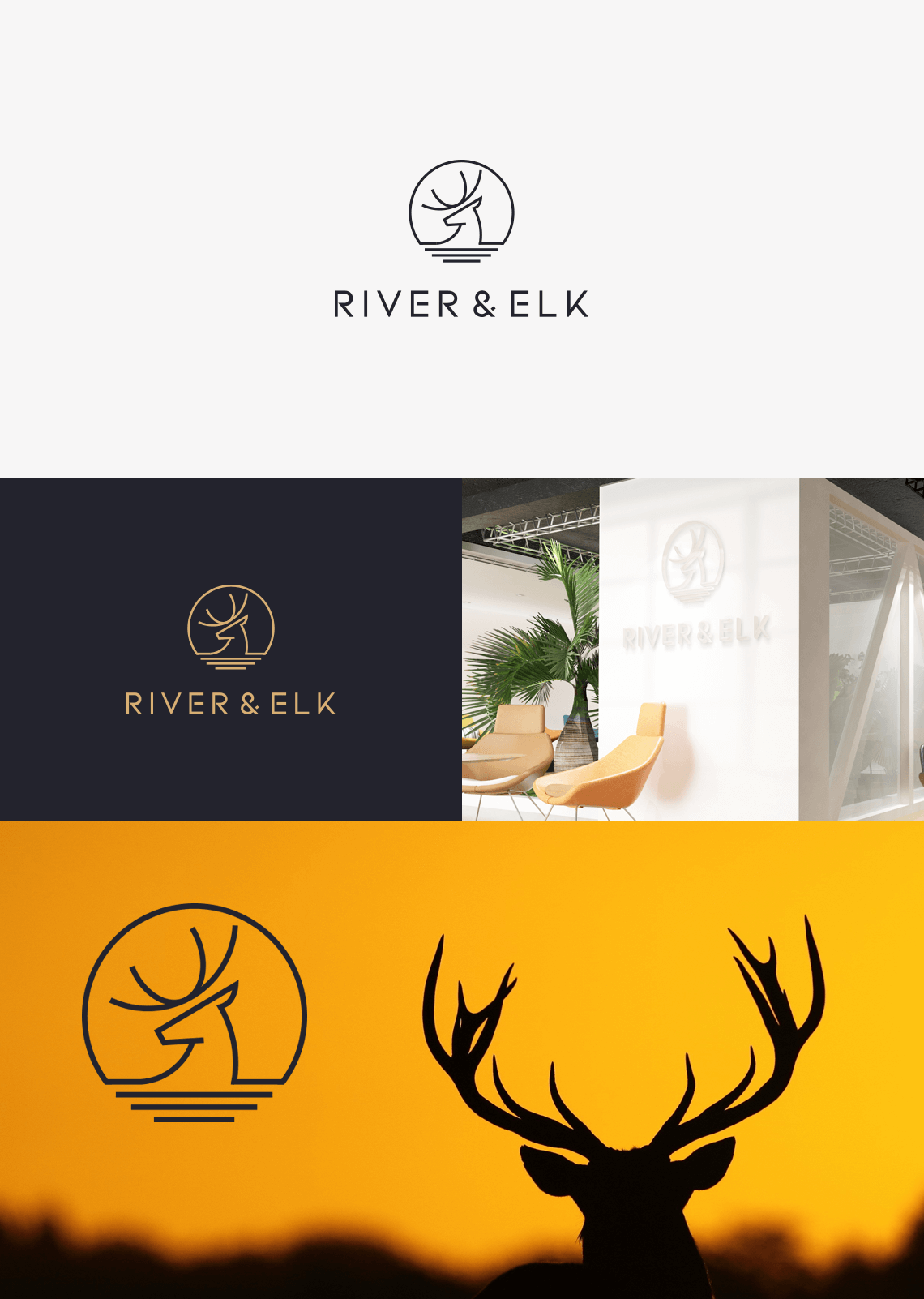 Design Process
As the process kicked off, the team of creative professionals developed three awesome design ideas and proposed to the client. The main inspiration behind the design was to make a good use of Elk in the logo in an abstract way. Hence, the ideas we presented mainly consisted of two parts i.e. a logo icon consisting of elk antlers and the text in the form of brand's name.
Since the target audience of the River & Elk were people with a special liking for Coastal/Hamptons styling, each concept effectively communicated the values of luxury and class. We made a careful use of the space and focused on simplicity and quality of design.
Selection of Design
Out of the three stunning concepts, Connor was happy to put his finger on the third design that featured an abstract river and a minimal crafted elk. The particular design carried the style and strength needed to present the brand in the best possible way. The client was happy to take it in with a minor modification on the inner antlers. The small alteration was done in no time and the final brand identity was handed over to the client.
Launch My Brand Now
Let's start by providing us some information about your brand vision and styles you prefer.